Each year, the Canadian Revenue Agency (CRA) provides over $4 billion in tax credits through the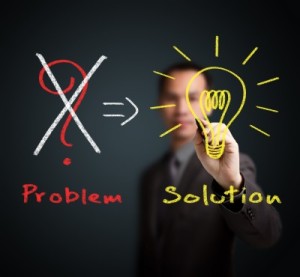 Scientific Research and Experimental Development (SR&ED) program, often to small or medium sized companies.
However, countless businesses across Canada miss out on these incentives despite satisfying the program's criteria in their everyday activities. In fact, qualifying for SR&ED funding is easier than many think—here are the program requirements that your company may be satisfying right now.
Basic SR&ED criteria
The CRA outlines three requirements your business must complete to earn SR&ED credits:
You attempted to overcome a technological uncertainty
You used unfamiliar, systematic research and development to solve the problem
You aimed to advance a science or technology in the process
While the experiments must be conducted with a measurable goal, they can involve basic or applied research—advancing scientific knowledge with or without an intended use in mind. For example, if your goal is to improve an artificial flavouring, it does not need to be used for a specific food or beverage.
Your projects do not need to be successful to qualify for funding, as long as you can provide evidence of the attempt.
Scientific research
There is a misconception surrounding the program's scientific research aspect that it is reserved for medical, biological, or other laboratory research. In reality, the research can be as simple as a video game producer researching methods of advancing game play graphics.
The results are not required to be innovative to the industry, but the acquired knowledge or technological advancements must be new to your business.
Experimental development
Many small businesses qualify for experimental development as part of their daily activities without realizing it. Conducting experiments to create new products, machinery and manufacturing procedures are accepted, but so too are innovative services and support work.
Improvements to existing technology also qualify, such as adapting computer software for enhanced efficiency or improving the machinery to manufacture clothing garments.
What doesn't qualify?
There are some types of research and experimental development that do not qualify for SR&ED funding. Since the projects must be conducted with a planned approach, any random or routine investigations are not eligible, including quality control procedures.
Work that can be classified as commercial gain does not qualify, such as promotions, market research, or the commercial use of a new technology. Experimentation to a product's style is also not accepted.
Procedures related to mineral, natural gas, or petroleum production, including exploration and drilling, also do not qualify for SR&ED funding.
Companies that file a claim could receive up to 65% of eligible expenses returned as a tax credit. To determine if your business is fulfilling SR&ED program requirements, contact Enhanced Capital Recovery for a free consultation today.