Project Highlights: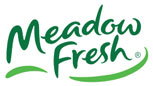 Replaced a traditional accounting firm to achieve over 3X increase in claims by more accurately reflecting the organization's R&D efforts and claiming the firm's actual investment in these projects.
Enhanced Capital Recovery has delivered comprehensive SR&ED claims for clients where traditional accounting firms have just scratched the surface. Meadowfresh Dairy Corporation is a BC based company that processes, packages, and distributes a wide range of dairy products for the Western Canadian market place.
When we were approached by Meadow Fresh, they were having their SR&ED claims completed by a traditional accounting firm. After an assessment and consultation with our team, we found that there were several SR&ED qualifying projects that the accounting firm had overlooked. Meadow Fresh hired Enhanced Capital Recovery to replace the accounting firm in preparing their SR&ED claim.
In the claim writing process, we were able to expand the qualifying SR&ED projects by focusing on technology and knowledge-based improvements rather than on products. This resulted in a successful claim with 3X the yield of the initial claim.
Meadow Fresh's R&D efforts continue to grow thanks to our training and tracking systems which have systematically improved the organization's knowledge of the SR&ED program and its ability to track and document projects.
---
Project Highlights:
Packaging Manufacturer
Replaced a big-4 firm after identifying over 15 qualifying SR&ED projects and continue to deliver claims in the range of $400k-$700k each year.
Even big-4 accounting firms are often not specialized enough to provide the depth of technical experience to maximize a client's SR&ED claim. The client is a designer and manufacturer of machinery for corrugated container packaging. After our initial review of the client's projects we determined 15 eligible projects that had not been identified.
With our in-depth engineering expertise, we were able to include several process improvements, such as a new mechanism that the client had developed to improve the operational speed of a corrugated box machine.
The client's successful claim sizes have been consistently 15% higher after our review process and they continue to be a valued client of Enhanced Capital Recovery.
---
Project Highlights:


Turned around a CRA rejected SR&ED claim and increased subsequent claims by 20%-30%
Technology North is an IT services company which develops, implements and manages IT solutions.
Enhanced Capital Recovery was brought in after the CRA was unwilling to support the eligibility of software-related expenditures for SR&ED.
Our experienced team worked with the CRA to validate eligible SR&ED expenditures, including enterprise applications for healthcare management and web and mobile-based applications.
As a result of this success, we continue to work with Technology North to leverage existing engineering software to capture new knowledge from R&D efforts. This has created an opportunity for increased staff productivity and increases in SR&ED claims by 20%30%.
---
Project Highlights:
Greenhouse Grower
The client is a premium quality fresh produce grower using state-of-art technology and responsible growing practices. Enhanced Capital Recover was brought in after a big-4 firm failed to realize SR&ED opportunities for testing various seed varieties and growing techniques to boost yields and ensure consistent quality levels.
We were able to work with the client and the big-4 firm to turn around the claim and subsequently optimize SR&ED recoveries across multiple areas of their business operations.
Contact us for a free, no risk consultation now!