WHO IS
ECR?
Our business is handling SR&ED claims. Since SR&ED claims require technical knowledge as well and financial and accounting skills, our consultants are engineers and industry experts who understand your business and the claims process thoroughly. In our experience, we are able to recover 200% more SR&ED eligible taxes than traditional accountants. Read more about what makes us an outstanding SR&ED consulting firm.
We're proud to be active partners in industry.  ECR is proud to be gold level corporate sponsors of Tec Edmonton and active members of the British Columbia Technology Industry Association and Canadian Cloud Council.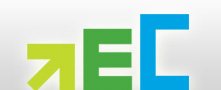 SR&ED Facts
The SR&ED applies to innovative business activities in all industries and start-ups can receive cash even if they have not earned taxable income in this fiscal year.
The Federal Government spends over $3 Billion dollars to over 20,000 claimants each year on SR&ED tax credits.
Some companies have received up to $1 million to start their own business or expand an existing one!
Even if you currently claim the SR&ED tax credit, we can provide a free review of your past claims and work with you to maximize current claims.
What are companies working with Enhanced Capital Recovery saying?
"When Enhanced Capital Recovery (ECR) reached out to help us file for SRED, we participated in a 15 minute discovery interview and they determined we were eligible. They helped us recover over $100K for the first year! They reviewed our challenges and identified over 7 projects which qualified. Over the past 4 years, they have helped us recover in excess of half a million dollars. We are extremely happy with their professional approach and look forward to growing our research efforts and building our competitive advantage."
CEO of a food processing company in Alberta.
"ECR convinced us to get a second opinion as they felt our claims should be a lot larger and offered to look at our past claims at no cost. They identified and filed claims for all projects we had missed. We were impressed by their thoroughness. Their review yielded us much more than we had ever expected. After their review, they introduced us to their proprietary system to track projects going forward. The SR&ED program has been great for us with ECR as our partners."
CEO of a dairy processing company in western Canada.
WATCH OUR VIDEO "HOW TO CLAIM SR&ED"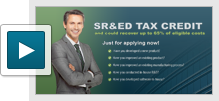 HOW IT WORKS
Submit a contact form
We will arrange to conduct a free assessment of your case
Once we determine the eligibility of your projects, we will complete the ER&ED claim on your behalf, provide a tracking system for current and future projects and provide any follow-up service needed for your claim to succeed
Our fees are contingent on the success of your SR&ED claim, so we don't get paid until you do