What is the SR&ED Claim Review Process?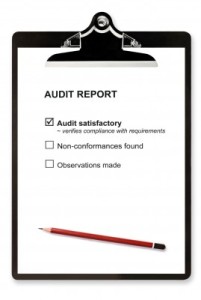 The Scientific Research and Experimental Development (SR&ED) claim review is a process involving many steps and individuals. But what exactly happens at the Canada Revenue Agency (CRA) once your claim is filed? Here is what you can expect during the review process.
Determining if you qualify
The CRA's first step is determining whether your company and projects meet the basic criteria. Are you a Canadian Controlled Private Corporations (CCPC)? Is your T661 form completed correctly? Has your company attempted to overcome a technological uncertainty? Have you used research and development (R&D) to advance technology?
This is also the stage where a CRA financial reviewer inspects whether the expenses you outline in your claim are eligible costs for SR&ED program funding.
Technical aspect review
Once the basic requirements have been determined, the CRA science advisor—sometimes with the assistance of an outside industry expert—further inspects the technical aspects of your claim.
This involves the review team analysing whether your project employed R&D to solve a technological or scientific problem. It will also investigate how you measured the success of your project, and to ensure the knowledge gained was innovative to your company.
Request for information
In some cases, the CRA review team will request additional information. This can provide further evidence to support your claim or to answer questions for clarification. Should this be necessary, you will be contacted by a science advisor with a specific request.
An outside consultant may also be contracted during this stage to clarify information for the review team. The CRA is familiar with all consultants and confidentiality is ensured in every claim.
Site visit or interview
The CRA may request an interview or site visit when verbal clarification or additional documentation is insufficient. During an interview, the science advisor, possibly accompanied by a consultant, will identify the areas of your claim that are unclear.
The interview may also be to determine whether the projects were sufficiently documented and that costs were spent as claimed. For this reason it is essential to document and organize evidence of your claim.
Enhanced Capital Recovery can ease the process
Allowing a tax consultant like Enhanced Capital Recovery to take care of your SR&ED claim can ease the review process and even reduce the waiting period.
An accurate claim, complete with industry-specific information, will leave the CRA with less reason to request information or site visits for clarification. Our consultants are knowledgeable with the entire review process and could identify additional qualifying projects.
To find out how we can provide efficient assistance in submitting your claim, contact ECR today for a free consultation by phone at 1-800-470-0235 or email us at info@enhancedcapitalrecovery.com.  We look forward to hearing from you.