It may not always be possible to avoid a SR&ED claim review, but there are steps you can take to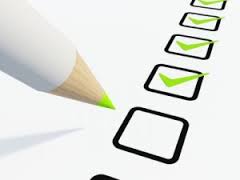 minimize the chances of one. By understanding why claims are reviewed and what terminology are red flags that can trigger a review, you will be doing your part to make a review unnecessary from the CRA's perspective.
It's important to keep in mind that a review of your SR&ED claim does not trigger a full tax audit.  A SR&ED review is an isolated review of the claim only.  Although SR&ED claim reviews are becoming increasingly common, as long as you understand the process and document your claim properly, there is no reason to fear a review.
Why are SR&ED reviews done?
There are some reasons for a SR&ED review that are not in your control.  These are good to be aware of.  If there are particular review triggers you believe exist in your claim, you can take extra care in preparing records and documentation so you will be ready to defend your case should a review happen.
Filing history – it's likely that your claim will be reviewed at least once every 5 years.
Amount of ITC – larger claims are more likely to be reviewed, especially if the claim is large relative to company's total resources.
There are several factors that can trigger a review that are in your control.
Your compliance history – if you are reviewed and found to be non-compliant in your claim, your chances of a future review will increase.  It's wise, therefore, to have your claim reviewed by an expert if you have any doubts about its accuracy.  Most SR&ED consulting firms provide various levels of service, from full claim preparation to supporting and reviewing.
Work described in the project descriptions – in order to be eligible for SR&ED funding, your project has to meet the definition of the CRA's policy.  At a basic level this means:
Projects must clearly show an attempt to overcome a scientific or technological uncertainty;
SR&ED work must follow the scientific method, or a systematic investigation, including, formulating a hypothesis, testing and analysis and modifying the hypotheses as necessary;
The process must be documented properly.
Certain terms in the project description can trigger an audit as they indicate that the policy definition is not being met.  This includes:
Trial and Error – involves execution of number of tests in any order and not making it a part of a systematic plan
Words like fine tuning, debugging, trouble-shooting are not regarded as SR&ED as there is no need to resolve uncertainties of underlying technology.
Standard practice is based on the application of routine approaches and procedures which can be accessed by skilled professionals in their respective fields.
In most cases migration is also regarded as standard practice.
Projects that seem unusual for the claimant's business line – you can mitigate this by explaining how the project connects to your business clearly
Indications of lack of separation of SR&ED and commercial activities – SR&ED is focused on advancing technology.  Although advancing technology can and should help a company develop commercial activities, it is not the objective of SR&ED funding.  Keep SR&ED claims focused on the technology development and leave out the commercial element.
Contact us for a free consultation and get our expertise on your side today.
Download our Ultimate Guide to SR&ED