When looking to future opportunities in the food industry, kale and quinoa may be yesterday's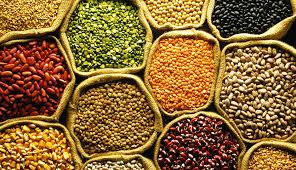 news.  What does that future consist of?  Would you believe tiny yellow, green, red or orange seeds of the legume family, called pulses?  In fact, pulses are poised to be the next big food trend.  In this article we'll explain this trend as well as provide some food industry research and development funding examples to show you how your company can maximize all funding opportunities.
What are pulses?
The term "pulse" refers only to the dried seed of the legume family. The United Nations Food and Agriculture Organization (FAO) recognizes 11 types of pulses, with the most common varieties being dry beans, dry peas, chickpeas and lentils.
With 2016 named the International Year of Pulses, the spotlight shines on a food crop largely ignored by food processors in North America.  Despite this, pulses are a huge crop for Canadian farmers and exports.  In fact Canada is the world's largest producer and exporter of lentils and dry peas to countries such as India, Turkey, Egypt, China and Bangladesh. In 2015 Canada exported six million tonnes of pulses worth nearly $4.2 billion to more than 150 markets around the globe, according to Pulse Canada, a national industry association.
What are the new applications of pulses in food products?
A credit to new research and development, however, pulses have revealed themselves to be versatile ingredients.  As consumer awareness continues to grow around the nutritional benefits of pulses, the number of products fortified with pulses will continue to expand.
Already food manufacturers have added pulses or pulse products to innovative food products such as breads, cereals and baking products; pasta and sauces; meat and dairy-free alternatives; snacks; and beverages.
Pulse R&D receive close to a million dollars in Federal funding
While a large portion of pulses produced in Canada are intended for exports, the last decade has seen a focus on enhancing secondary processing, thanks to organizations such as the Canadian International Grains Institute. Ten years ago the non-profit launched a pulse-processing and specialty milling facility and a project that assessed pulse quality with developing methods for dehulling and splitting pulses effectively and efficiently.
This early work laid the foundation for investigating milling methods and how they affect the functionality of pulse flours as ingredients in food product applications such as baked goods, Asian noodles, extruded snacks and batter-coated products.
The Canadian International Grains Institute latest project, which received a funding boost of over $950,000 from the federal government last year, looks at the nutrition of pulses how it translates to applications in food.
Examples of food innovation
Examples of innovations using pulses include looking at bean flours as an egg substitute in baked goods.  Some food manufacturers have already been able to develop several recipes eliminating eggs, including a completely vegan, nut-free, bean-flour based French macaron.
Another product is called "Fiberger," an innovative, nutritious, high fibre meat extender made from red lentils, green peas and chickpeas. Created by Caileigh Smith and Evelyn Helps of the University of Guelphm Fiberger can be used in many different ways. "For example, adding Fiberger to patties and meatballs can reduce the amount of meat required, while adding fibre and protein to enhance the nutrition of the meal. Fiberger can also help families decrease their food costs by giving them a healthy, affordable ingredient to add to their protein dishes."
Get funded today
Are you an agribusiness or food manufacturing company?  To find out how your organization's food and agriculture activities could result funding, contact Enhanced Capital Recovery today for a no-risk consultation.