Many food manufacturing and processing companies across Canada are fulfilling the criteria for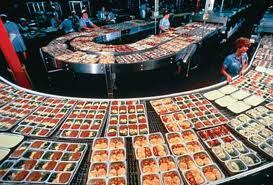 Scientific Research and Experimental Development (SR&ED) tax incentives, yet few claim the available funding.   How can this be the case?
In large part it's due to a variety of misconceptions clouding the SR&ED application process. The main misconceptions are about the size a business needs to be and the type of R&D that's acceptable.  The fact is, businesses are not required to conduct laboratory research, or be a large-scale company.
So long as your business demonstrates a technological advancement or having solved a technical uncertainty, it could qualify—and those advancements don't need to be as exceptional as you might imagine.
Who can benefit?
A wide range of food and beverage manufacturers may qualify for SR&ED tax credits. These can include:
Confectionary, dairy, starch and oil manufacturers
Seafood, poultry, egg, produce and fruit producers
Meat processing and slaughtering operations
Wineries, and beverage, tobacco, and specialty food companies
Pet and animal food manufacturers
Canada is home to thousands of food processing companies, in these categories and others. The best way to find out if your business qualifies is to arrange a no-obligation consultation with an SR&ED specialist.
What is technical uncertainty?
Establishing your company's ability to overcome technical uncertainty goes a long way in applying for SR&ED funding—but what is it, exactly? It means that your business encountered an obstacle during a manufacturing or production process, and made steps towards solving it through your own investigation and without knowledge existing in the industry.
Examples could be a product confronted with challenges to its shelf life solved without using industry-established chemicals, or introducing a quicker process for enriching baked goods with vitamins and minerals to meet your distribution needs.
Technical uncertainty can be derived from something as basic as a new recipe resulting in unanticipated effects that your staff resolved using their own knowledge.
How might I have advanced technology?
Much like technical uncertainty, your company's technological advancements in the industry don't require laboratory examinations. Perhaps you increased your product's flavour and texture using natural ingredients, or developed machinery for increased packaging efficiency.
The Canadian Revenue Agency awards merit of technological advancement based on attempt, not success. If your business encountered technical uncertainty, but failed to solve the problem, the research still helps the industry gain knowledge of the issue. The only requirement is that the effort was based on a systematic investigation—not random attempts.
Why is it important to track this information?
There is a good chance your food manufacturing business has made technological advancements, congratulations! But demonstrating these industry contributions is just as essential in applying for a tax incentive.
The criteria can be proved though conducting product trials and documenting the results, or indicating how the knowledge you gained will be applied to future development. It is important to record each development and research process fully in order to best qualify for funding.
ECR works with companies of any size, and many companies eligible for SR&ED are small businesses.  With SR&ED consulting offices in Vancouver, Edmonton and Toronto, our team has brought success to many companies, including those whose claims were initially rejected by the Canadian Revenue Agency. Your company will work with a consultant knowledgeable in the industry to recover the most funding, with the least amount of risk possible.
For a no-obligation consultation, submit a contact form and our team will arrange a free assessment of your SR&ED case.