The federal government's Scientific Research and Experimental Development (SR&ED) program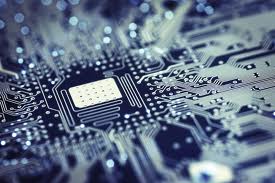 offers funding to a variety of sectors, and Canada's Information and Communication Technology (ITC) industry is reaping the benefits.
While all sectors benefit from the program's assistance, its contribution to the ITC industry allows Canadian technology experts to focus on their innovations rather than searching for funding.
The ITC sector grows with each new advancement and the SR&ED program helps make Canada a leading contributor to the global industry, while strengthening the national economy and creating jobs.
How SR&ED helps the ITC sector
The SR&ED program provides assistance through tax credit and return incentives, allowing Canadian ITC corporations to recover up to 65% of eligible expenses. The program contributed nearly $60 million to the sector in 2009 and the industry is continuing to expand.
A variety of sub-industries are included as ITC companies eligible for funding, allowing for a broad range of assistance in the sector. Areas include software and firmware development, telecommunications, artificial intelligence, and others.
The federal government is committed to Canada's technology companies, and spends over a third of its research and development funding on the industry.
Tangible effects in the industry
Last year the ITC sector contributed over $62 billion to Canada's GDP and its scientific research enterprise was ranked fourth in the world. That investment is already evident as technology companies contribute innovations to the global marketplace and see their profit margins flourish.
EcoSynthetix, an eco-friendly product manufacturer, relocated from Michigan to Ontario in favour of Canada's government incentives and lower production taxes. It is now the country's second-fastest growing technology company and is a world leader in green product supply.
In recent years Canada's digital gaming industry has grown into one of the globe's most competitive and successful markets. Industry giants Electronic Arts and Ubisoft have studios in Canada and several start-ups like BioWare and Other Ocean Interactive have found worldwide success.
Canada has also recently produced technology-advancing innovations, like Trusted Positioning Inc. redefining navigation systems and Pavemetrics Systems Inc. created a laser technology able to inspect transportation infrastructures at 100 km/h.
Organizations like these are benefiting by taking competitive advantage of incentive programs like the SR&ED program.  From start-ups to small and large companies, if you're not taking full advantage of such programs, you may be leaving valuable resources on the table.
Let Enhanced Capital Recover help your company 
ECR works with companies of any size, and many of Canada's ICT enterprises are smaller groups with fewer employees.
With SR&ED consulting offices in Vancouver, Edmonton and Toronto, our team has brought success to various Information and Communications Technology companies, including those whose claims were initially rejected by the Canadian Revenue Agency. Your company will work with a consultant knowledgeable in the industry to recover the most funding, with the least amount of risk possible.
For a no-obligation consultation, submit a contact form and our team will arrange a free assessment of your SR&ED case.